It's time for February's Blog Hop from the Stampin' Creative Design Team and we have a theme of Birthday Bonanza. This was perfect for me this month as I have 3 special birthday's,  my Grandma's, my daughters and one of my best friends, to celebrate during the month of February so the theme was firmly stuck in my mind!
You're here with Louise at Stampin' Delight so hello if you've just stopped by or you may have arrived from the lovely Sarah at Stamp with Sarah and her wonderful creation.
So for my project to share with you today I have the card I made for my daughter turning 6 … wow, where did those years ago!
The Everyday Hero Stamp Set was used to create this fun "Card In A Box". I wanted a nice landscape of the buildings so I played around with the measurements of the original card in a box I created to form this rectangle shape.
The collection of buildings on the pop up are simple to create with this Photopolymer stamp set by making a mask of the image and then using that to cover whilst you stamp around and add more buildings. Fussy cutting this little town was definitely a labour of love!
The Large Numbers Framelits are perfect for adding numbers for those special birthdays. Here my little "super girl" is a super 6! I used a Real Red Stampin' Write marker to add the "girl" in my handwriting as the set features Mum, Hero and Dad.
The little "super girl" was coloured in with a combination of markers and the Watercolour Pencils.
I love the fun style of the Card in Box and even better that they fold flat for posting … not that I needed to for this one of course!
Now it's time to head on out and see what the rest of the ladies have to show you for our Birthday Bonanza – up next is Gina at Emerald Kreations so click on the button below to hop on!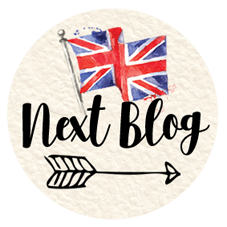 So thanks for popping by. I  would love to hear what you think of the project I've shared and all of us at the Stampin' Creative love it when you leave us a comment.
Hasta luego / see you later
Louise
Blog Hop List
To join the Stampin Delight Darlings Online Shopper Club enter this months code and receive a free gift in the mail from me. Learn more.
Stampin' Up Supplies List –  Click on the images below for more product details and easy on-line shopping!
Product List