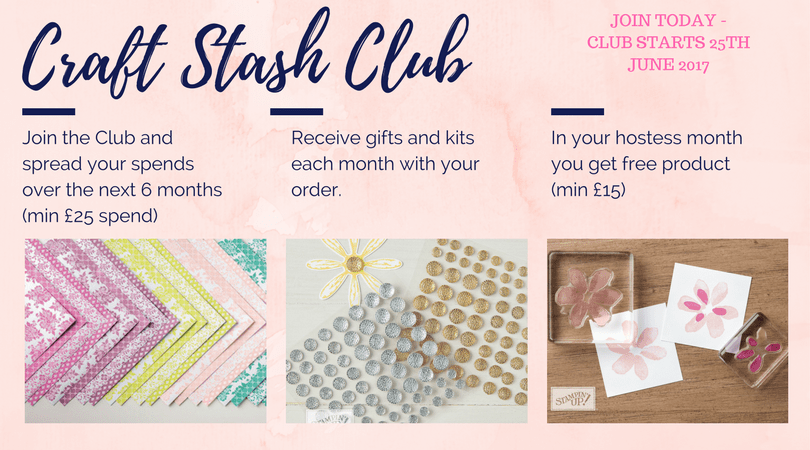 Do you have a big wish list?
Not many of us can afford to buy it all at once (I wish!) so by joining my Craft Stash Club you can spread your spends over the next 6 months whilst earning Freebies.
How it works – commit to spending £25 a month for 6 months and one of the months you will be the Hostess and earn the FREE hostess pounds to spend in the catalogue. The club requires 6 people to sign up.
When – The next club is due to start in June 2017.  This is perfectly timed for you to make the most of the new annual catalogue and the busy Christmas period for us crafters!
What do I get – during the course of the club you get a free Annual catalogue and any free seasonal catalogues launched too. I also send out project ideas and special extras such as mini kits and prizes during the club. Not to mention the freebies when you're the hostess.
It's a great way of building up your crafty stash bit by bit.
Hasta luego / see you later
Louise