Christmas has come early in so many ways here at Stampin' Up! (stay tuned for more!) and I'm here to tell you the all about it. Santa has the perfect way for you to join my team.
Joining Stampin' Up!
The starter kit is always a great deal! You get to choose any £130 worth of product for just £99. You can select product from current catalogues or the Clearance Rack, shipped free direct to your door. It also gives you the opportunity to continue buying Stampin' Up! supplies at a discount and access to whole family of fun loving crafters!
But for the next month Santa has an added bonus for you – from 1st to 31st July!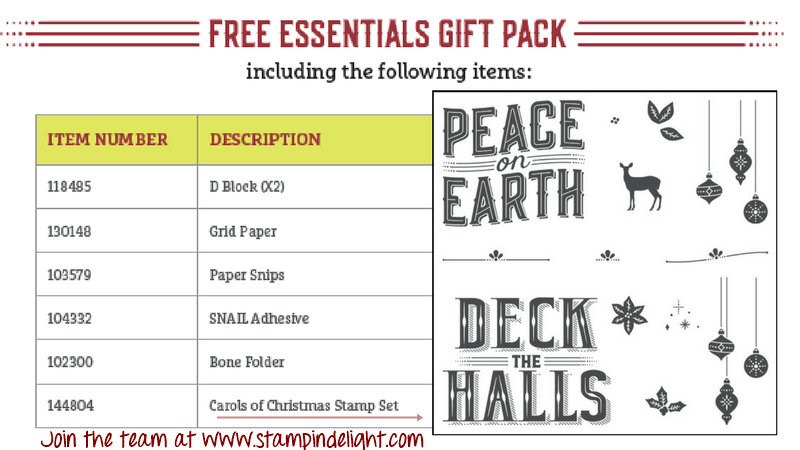 You get this fantastic collection of products which retails at £65! How fantastic is that! It includes not only a great selection of essentials but also a brand new Stamp Set from the upcoming Autumn/Winter catalogue in September.
What else can buying a Starter Kit give me?
By joining Stampin' Up! you get to join a whole global society of crafters, people who understand you and your hobby, and lots more:
Buy Stampin' Up supplies with a discount and support your love of papercrafting.
Demonstrator only resources – demo website, facebook groups and a quarterly magazine.
Chance to view the new Autumn Winter catalogue in July and pre-order in August.
Earn income through sharing your love of Stampin' Up!
Access to all of these benefits for at least 3 months – try it and see. No commitment and no penalties.
Why join my team?
My team of Senoritas are fantastic and we would love for you to come and join us. As a Stampin' Senorita you have exclusive pass to perks that are only for our group, which will make your Stampin' Up! experience extra special.
Monthly team meetings – in Staffordshire and online.
Quarterly Team Stamp days, with stamping and business training so suitable for all, whether Stampin' up! is a hobby or you want to build a business.
Join in our exclusive online community to gather and share ideas and inspiration.
Access to exclusive business training and so much more!
I can honestly say joining Stampin' Up! has been one of the best decisions of my life. I didn't know anyone that crafted when I joined and now I have some of my closest friends who are crafters and lots of people who I would never have met without Stampin Up! Here's me with some of my friends at one of the Stampin' Up events which are exclusive to demonstrators.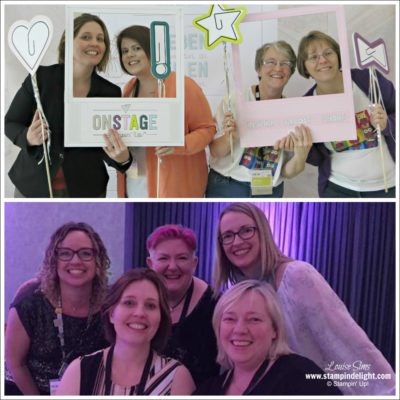 So if you're tempted by the awesome deal of the starter kit and all that joining my team offers you.

Would love to welcome some more senoritas to the team!
Hasta luego / see you later
Louise