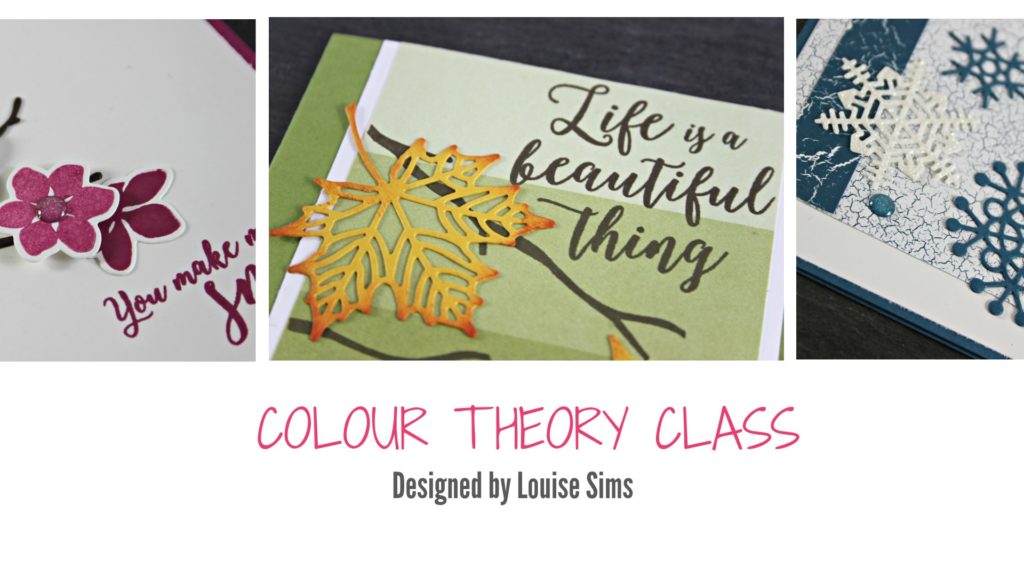 I am excited to announce my new style of class which I am offering both as a real life event in my Studio and also as a Class to Go! I am using the Colour Theory suite of products which was one we could get our hands on early as a demo and also one of my firm favourites as it offers something for every occasion. Have you seen this bundle yet … so many lovely images and a matching framelit set.
The Class will feature the Colourful Seasons Stamp Set. 24 Photopolymer stamps to suit all seasons, valued at £24.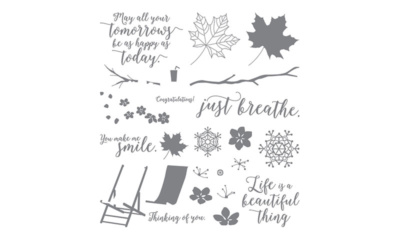 The class also uses the Seasonal Layers Thinlets Set, which coordinates beautifully and is a fab collection with lots of different shapes – a chair, leaves, flowers, snowflakes and more! This item is £30.00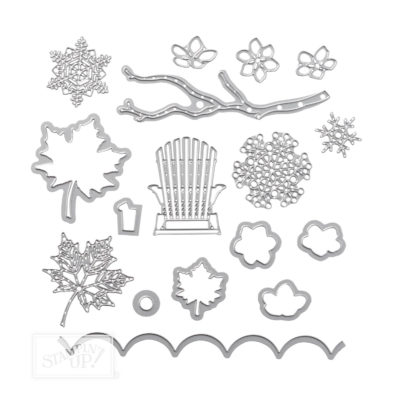 The class includes 12 sheets of the Colour Theory Designer Paper Stack, coordinating cardstock and layers and 1m of each of the matching Mini Chevron Ribbon and some of the gorgeous Glitter Enamel Dots plus a PDF to show you how to make 4 cards – 1 for each of the seasons. The Class is valued at £14.
Gold Level – £56.00
This is the full class option. It includes the Colourful Seasons Bundle (stamps and thinlets -£48.50) plus the class kit. All you need to create the designs and more product to play with. You will also receive the full PDF tutorial. Email me for registration link.
Silver Level – £34.00
This is the class option if you only want to play with the stamps. It includes the class and the Colourful Seasons Stamp Set (£24.00). You will also receive the full PDF tutorial. Email me for registration link.
Bronze Level – £14.00
The class kit and the PDF tutorial – perfect if you already have the Colourful Seasons Bundle already and would like some ideas to create with them, or if you want to come along to my live class and use my products to complete your class. Email me for registration link.
Want the full class and a little more, then  why not upgrade to the Platinum Level – this is the full Gold Level Class but includes an enhanced bundle with a full pack of the Colour Theory Paper and a full pack of embellishments. £64.00
I am also offering these same options at my live event
Saturday 22nd July
10am – 12.15 pm
Venue: Sheepfair Community Centre, Sheepfair, Rugeley, WS15 2AT
Deadline to Register is 6th July

All Classes To Go to be shipped out by 22nd July.
Hasta luego / see you later
Louise