June see's not only the launch of a new catalogue but also the start of the next Craft Stash Club! Come and see how you can join and earn free product.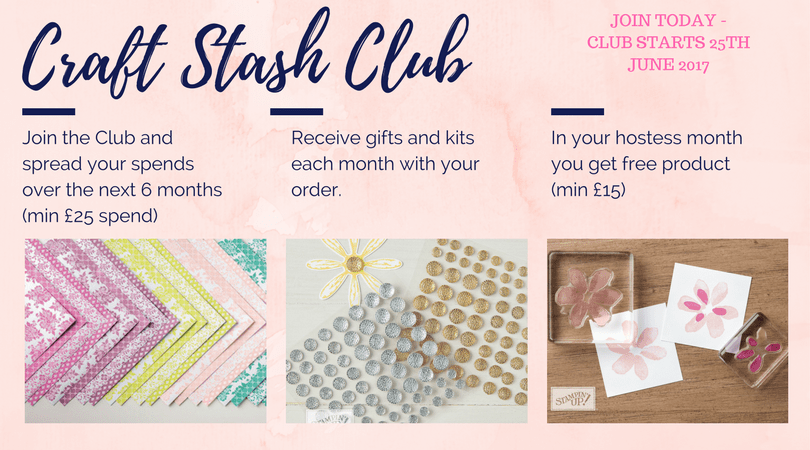 Craft Stash Club is the perfect way you can spread your spends over the next 6 months whilst earning Freebies. It works by 6 people committing to spending £25 a month for 6 months and one of the months each person will be the Hostess and earn the FREE hostess pounds to spend in the catalogue.
The current club starts this month and only 2 spots remain. Drop me a message if you're interested and want to sign up.
Hasta luego / see you later
Louise