I'm back today with some exciting news – for me and for you! A few days ago I was lucky enough to earn a promotion within the Stampin' Up! career path – I earned the Gold level title, something I had been working towards for a long time.
I am so pleased to have achieved this and it is down to the support from my family who allow me to indulge in my love of Stampin' Up! alongside a full time job together with the fabulous group of customers and team members who have supported my business.
To say thank you and because I am working towards another achievement before the end of September I have decided to do a series of Golden Offers over the next few weeks.
Here is Golden Offer 1 – Free Class with every Thoughful Branches Bundle.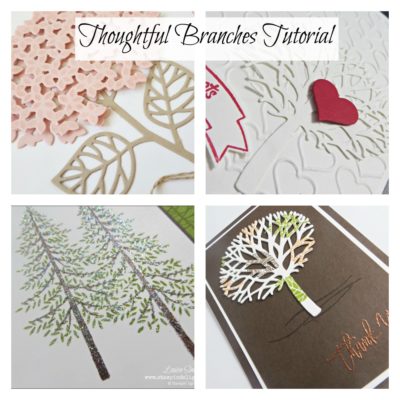 I will send you a FREE class – all cardstock cut and prepared together with a PDF tutorial.
Just use your own inks and adhesive to create 4 gorgeous cards.
Click here to order your bundle!
OFFER EXPIRES ON 31ST AUGUST AT 10PM
The Online Shopper Club
If you're heading off to the online shop to buy the bundle or other supplies, don't forget to join the Online Shopper Club. You can benefit from a free gift from me by joining in with the Online Shopper Club.
There are 2 ways to earn the free gift from me:
£20 – £149.99 order – ADD host code below to claim your reward
£150 and above – do not add the host code but you will automatically qualify for the free gift, as well as earning Stampin' Rewards
Your gift will be posted seperately from any order and will arrive the month following when it was earned.
Hasta luego / see you later
Louise
To join the Stampin Delight Darlings Online Shopper Club enter this months code and receive a free gift in the mail from me. Learn more.