I am in LOVE with my new Stampin' Up! Love Today Planner! I have such a busy life I need a planner – to jot down my appointments, to make note of things to remember and most importantly the To-do list! I like writing down my goals and planning on how to achieve them. Do you?
Now, I can do it with my Stampin' Up! planner which was so much fun to put together!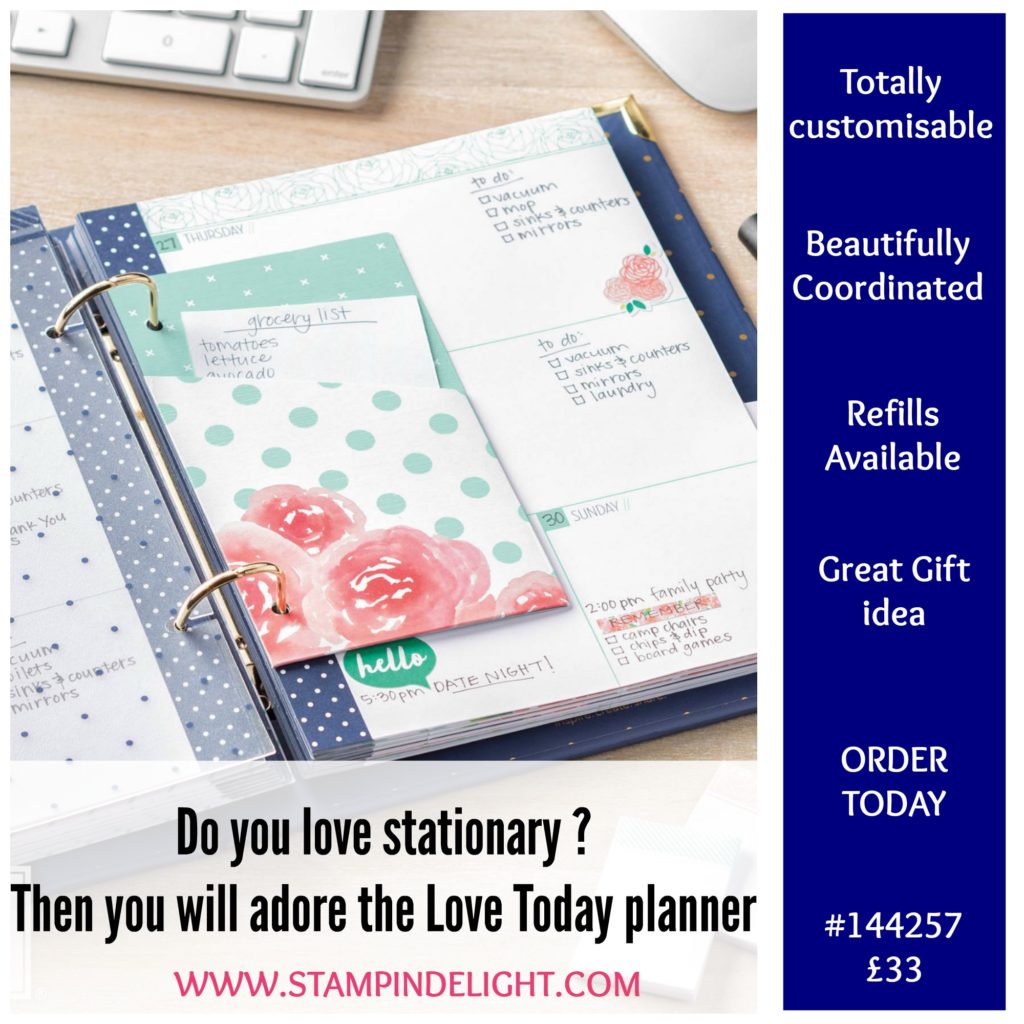 You can really make it your own, make it what you want it to be and what's more with the refill you can go crazy and not worry about running out of pages. It isn't dated so you can start it whenever you like and the refill will let you carry on and on. It's the perfect balance of being functional and also gives you an outlet for creativity.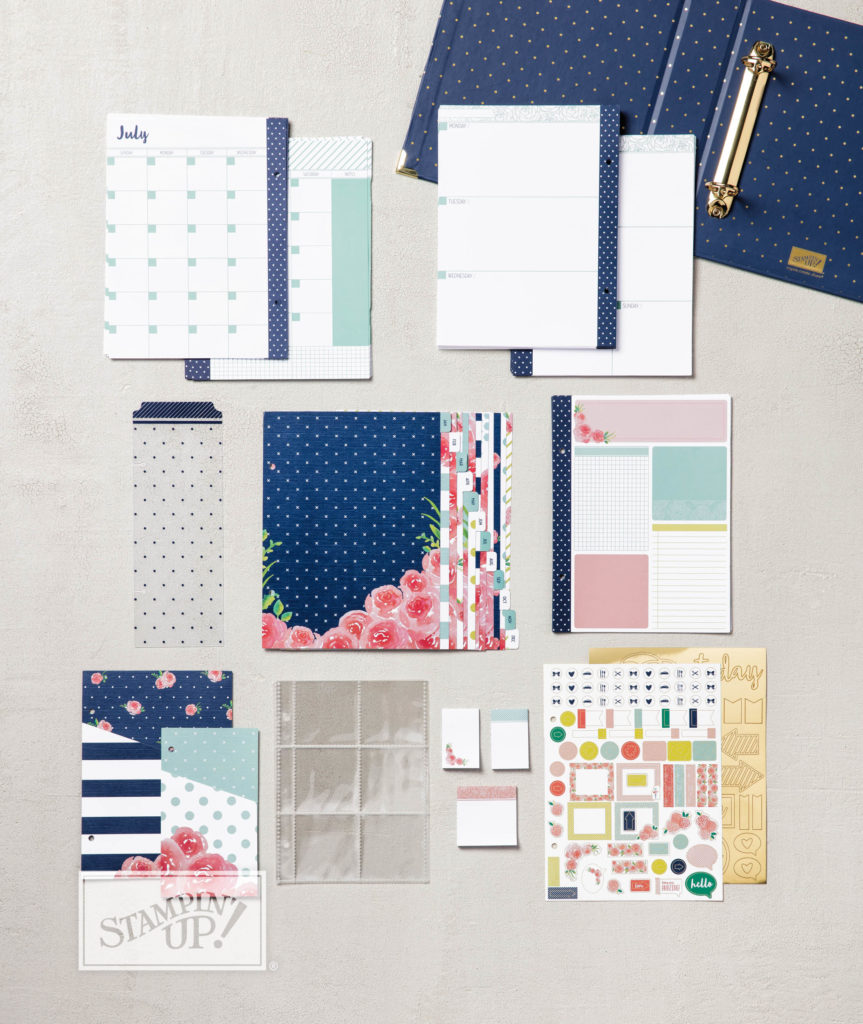 The Love Today Planner Kit
There is so much included in the kit – Divider pages, Page protector pages which hold 6 photo's each, Page lifter and 6 pages of stickers which include printed and gold foil and sticky notes. The Binder itself is Night of Navy with gold spots and includes reinforced gold metal corners to prevent damage.
Here is a video that Stampin' Up! have released about this amazing planner. It will help you to see that there are so many ways to use it yourself or it makes a perfect gift for many of your friends and family when you just don't know what to get them.
Enjoy the brand new planner! Click HERE to purchase yours or for a gift today! Remember the host code this month is  UC4E6EEK –  enter that and receive a gift from me.
Hasta luego / see you later
Louise