Hello and welcome to the latest edition of the Stampin' Creative Blog Hop. This month we are honouring our amazing and inspiring CEO, Sara Douglass, with her campaign for #makeacardsendacard that she shared with this Facebook Live Video and at the Onstage event in Amsterdam.
#makeacardsendacard
She shared her belief in the importance of sending cards that we make. Just as we love making the cards, by sending them, we brighten someone's day and so complete the circle. Makes sense right? Well I have to confess to having a lot of ready made cards stashed for those "important" occasions, but not now … Sara has inspired me to make cards to send, not for birthdays or anniversaries, to send them out just because!
Today I am sharing some cards I sent to some of my Stampin' Up! demo friends …. as a just because!
I used the Celebrations Duo Embossing Folder to create the focal feature of the card. There are 2 embossing folders in this set, "Happy" and "Celebrate" and both give such a deep impression that you can stamp over the top of them and let the words shine through.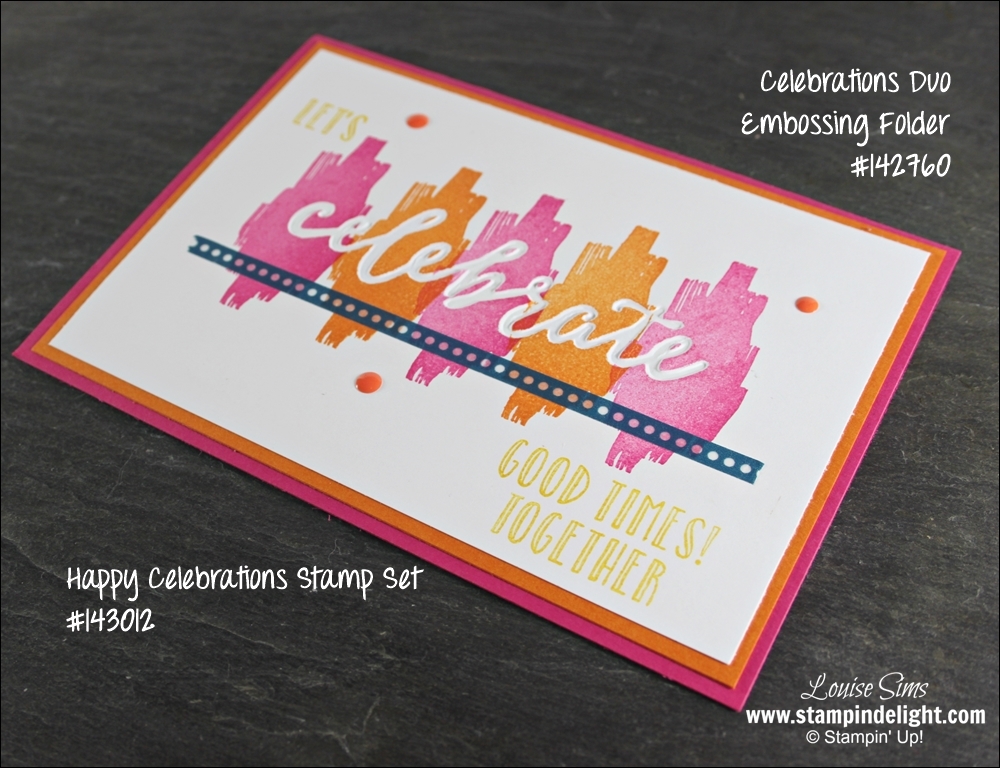 The coordinating Happy Celebrations Stamp Set has some great block shapes for this technique and also has some great fonts and sayings too.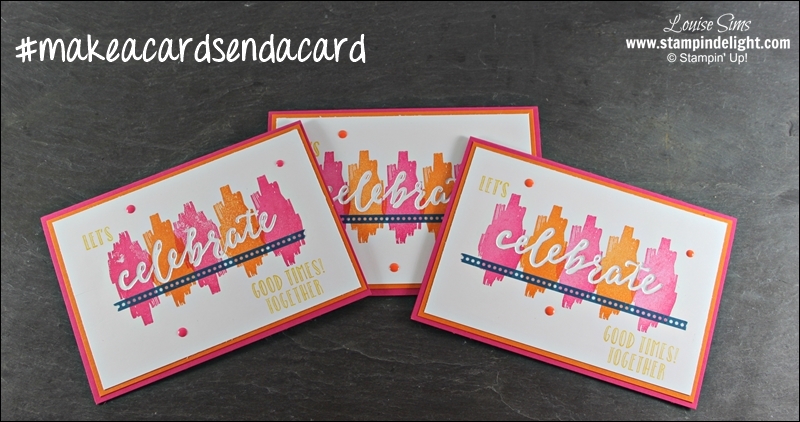 The colour combination was selected to match in with the Thailand Incentive Trip as these were sent to 3 team members that are joining me in Thailand in 2 weeks time. It was a card just to say thanks for their support in getting me on that trip and I'm looking forward to spending the week with them. So excited!!
I am so fortunate to have made so many friends through Stampin' Up! Not only my wonderful team or my super star customers that helped me earn the trip but also a whole world of crafting friends. The chance to share the trials and tribulations of running my Stampin' Up! business with people who have become very close friends is just one of the true joys of being part of it. I get advice and support from so many, and am excited to be working with Queen Pip on our very own Business Angels Leadership event for our demo friends. Now to another great bunch of people that have become friends … the Stampin' Creative Crew. Come and see what #makeacardsendacard projects they have to share. Up next is the one of the recipients of the card, the absolutely awesome Queen Pip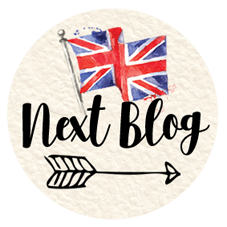 So are you ready to #makeacardsendacard, I'd love you to share if you do?
Hasta luego / see you later
Louise
Blog Hop List
Here are the list of products I used today. All products are from Stampin' Up! and can be purchased from my online shop by clicking the pictures below. If you want to order via me, please do drop me an email or call 07738 562724.  For easy online ordering be sure to add the Online Shopper Code in the hostess box.
Thank you for shopping with me and supporting my business.