With the launch of an annual catalogue we always get a new set of In Colours to play with – these colours are designed to compliment our 4 core collections – Brights, Subtles, Regals and Neutrals whilst following current trends. This year I have to say I think Stampin' Up! have come up with a great collection.
So let's meet the new five on the block!
Flirty Flamingo – a warm and bright pink … perfect for Flamingo Fever that is sweeping the nation.
Dapper Denim – a new blue which is a real warm blue with a hint of green and I love it!
Peekaboo Peach – a softer orange to add to the colour collection. It will be perfect with the new copper accessories.
Emerald Envy – a proper celtic green, crisp and vibrant to make your projects pop!
Sweet Sugarplum – a beautiful warm pastel purple, that is so on trend right now.
Want to play?
So if you want to start creating with the new In Colours, here are the best ways to get your hands on them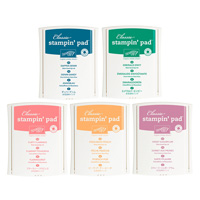 The Stampin' Up! In Colour Ink Pads are best bought in a bundle for just £25.50 – saving £4.50 on buying them separately. Click here to add them to your basket.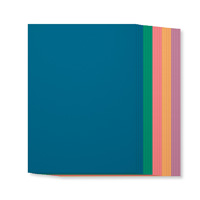 Adding a pack of cardstock which comes with 4 sheets of each colour will enable you to create some gorgeous projects straightaway.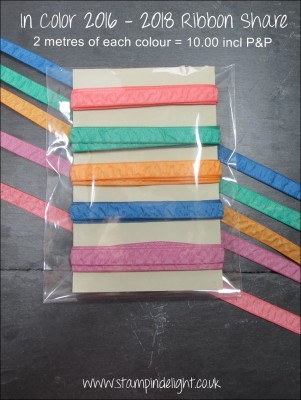 Lastly, why not sign up to my Ribbon Share (organised by myself, not Stampin' Up!) and get your mitts on 2 metres of each of the gorgeous new 3/8″ Ruched Ribbon in the 5 colours. Just click here and you can sign up online for delivery direct to your door.
So now you've met the new colours, I will be back on Thursday with some cards I have created using a combination of these colours.
Hasta luego / see you later
Louise
To join the Stampin Delight Darlings Online Shopper Club enter this months code and receive a free gift in the mail from me. Learn more.