Welcome to the first Stampin' Creative Blog Hop for 2017 …and to kick off what will be a fabulous year, we've gone wild and refreshed our look with a brand new welcome banner!! Now you can see our wonderful Stampin' Creative Crew! You're here with Louise at Stampin' Delight so hello if you've just stopped by or have popped over from Eimear at Stamp In Colour. This month we have also gone wild with a theme of Wildlife, so come and see what I have made and then you can continue hopping by using the next button at the end of this post.
Our theme of wildlife lead me looking at all the lovely creatures that feature in various Stampin' Up! stamp sets, there are birds, bee's and cute puppies and kittens to choose from. However, after years of butterflies we have a new fluttery friend on the block .. one I have completely fallen in love with! Say hello to the Dragonfly Dreams bundle!
The Dragonfly Dreams Bundle combines a photopolymer stamp set with a matching set of framelit dies. This box frame shows off a different way to use your Stampin' Supplies other than cardmaking. There are 2 sizes of intricate dragonfly dies and I used both on these projects, combining Sweet Sugarplum cardstock and Vellum cardstock.
The box frame also shows off the beautiful Falling In Love Designer Series Paper which was used as a backdrop. The Falling in Love embellishments add a a bit of sparkle and class to the project.
The Lace Doilies are a great addition to your stash – Whisper White on one side and Very Vanilla on the other … add o that you can sponge them in different colours and you can create a doily to
Now it's time to head on out and see what the rest of the ladies have to show you – up next is Caro At Craft with Caro so click on the button below to hop on!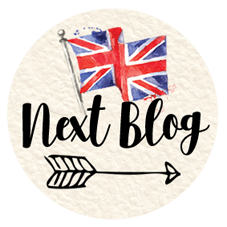 Hasta luego / see you later
Louise
Blog Hop List
To join the Stampin Delight Darlings Online Shopper Club enter this months code and receive a free gift in the mail from me. Learn more.
Stampin' Up Supplies List –  Click on the images below for more product details and easy on-line shopping!
Product List