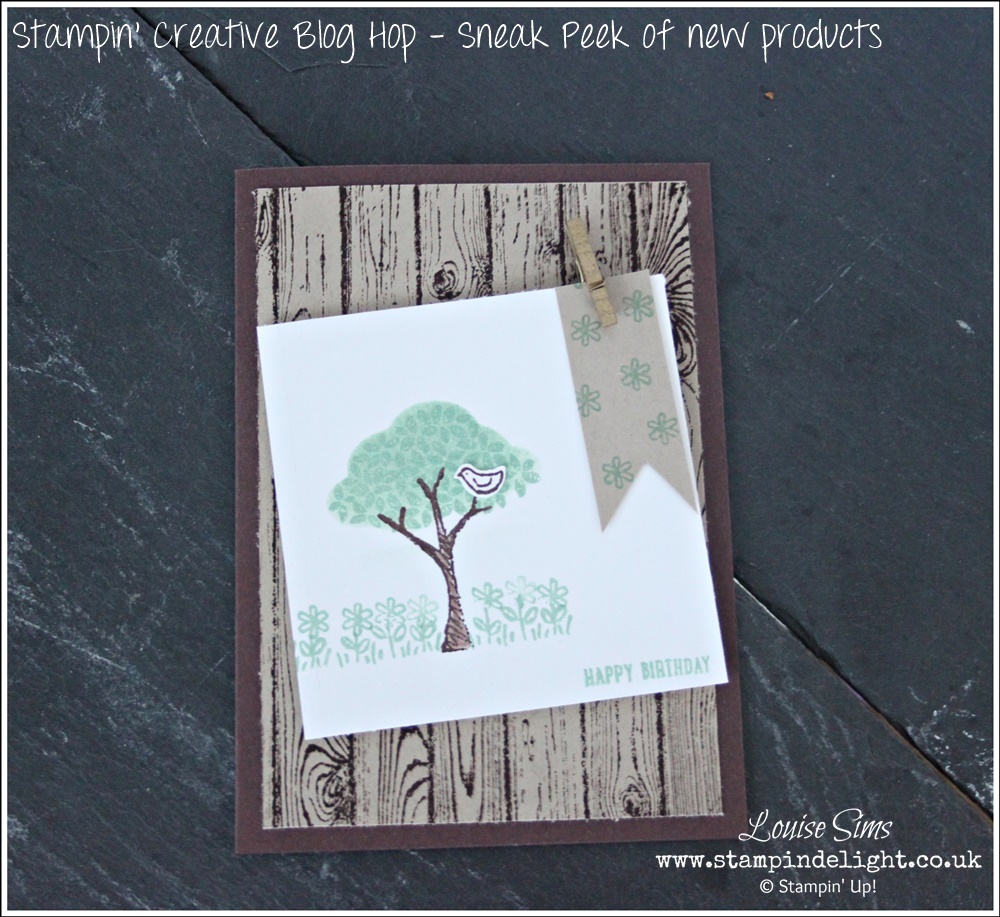 It seems like ages ago since my last hop with the Stampin' Creative gals (missed last month due to illness) so I'm extra specially happy to be joining in again this month and we have a fab theme of Sneak Peek! Yep, you have a whole collection of projects and ideas using brand new product coming in the new Annual Catalogue which launches in just 4 days!
So you might have hopped over from the lovely Eimear at StampinColour. She has had a full on week but as a truly committed Stampin' Creative team member has pulled it out of the bag with her fab project! At the bottom of the post you can click on the Stampin' Creative Blog Hop button to hop to your next destination or see a full list of the blogs below.
So for my sneak peek I am showcasing cards made using one of my favourite stamp sets in the new catalogue – the Sprinkles of Life stamp set. This is the Stampin' Up! charity set where £2 from every purchase is donated to Ronald McDonald House Charities (RMCH). It's a perfect excuse to indulge and benefit others!
STAMPIN' DELIGHT TIPS & TRICKS
The Sprinkles of Life stamp set features a number of images to coordinate with the Tree Builder Punch so you can create a variety of cards. Here is a tree sponged through a mask created with the punch followed by stamping over the top with the tree image.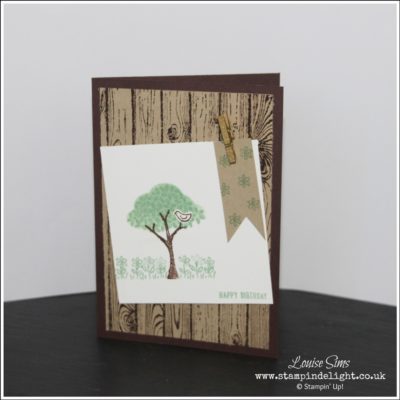 The Stamp set features cute additions like this little bird, and also the grass and flower stamps so you really can create any scene.
The card was finished off with a Hardwood background and a cute banner held on with a Metallic Clothespin.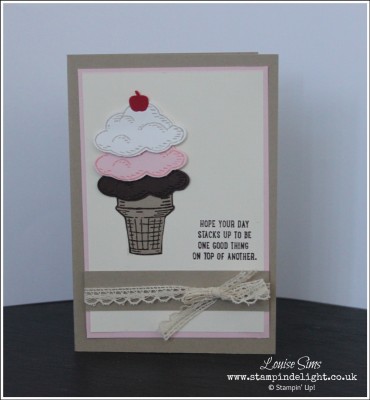 The tree top can transform into ice-creams and cupcakes too – here is a stack of neopolitan flavours with a fun sentiment to boot!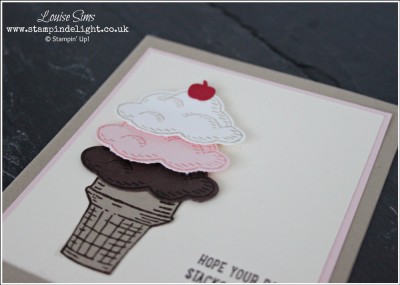 The Tree Builder punch also features fun additions like this cherry/apple! I see an apple tree in my not too distant future.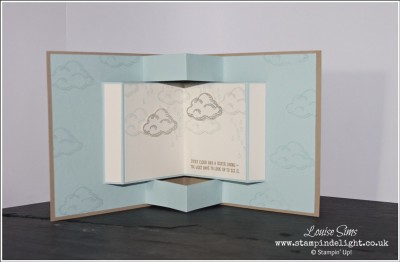 Add a change of colour and the stamp soon becomes clouds, with the addition of a few raindrops too.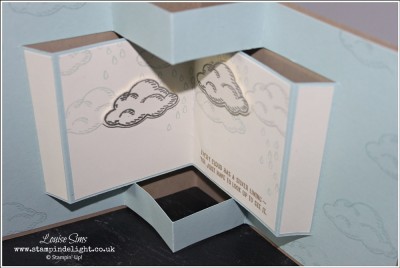 This card style, the Pop-Up Book Card,  is a bit more involved but still fairly simple to create, and I think it definitely has a wow factor.
You can see all the products used below and  Sneak peek products, including the Sprinkles of Life stamp set, will be available for purchase June 2.
Now it's time to see what the rest of the Stampin' Creative Crew have created so hop on over to Mikaela at The Crafty Oink Pen  – just click the button and you'll be on your way.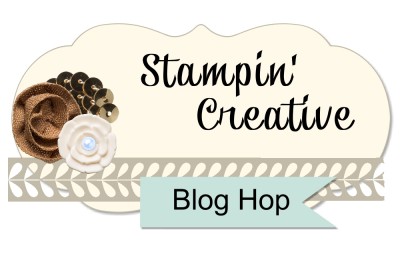 Please feel free to leave a comment, I'd love to hear from you.
Hasta luego / see you later
Louise
Stampin' Creative Blog Hop List
You're here at Stampin Delight
Stampin' Up Supplies List –  Click on the images below for more product details and easy on-line shopping!