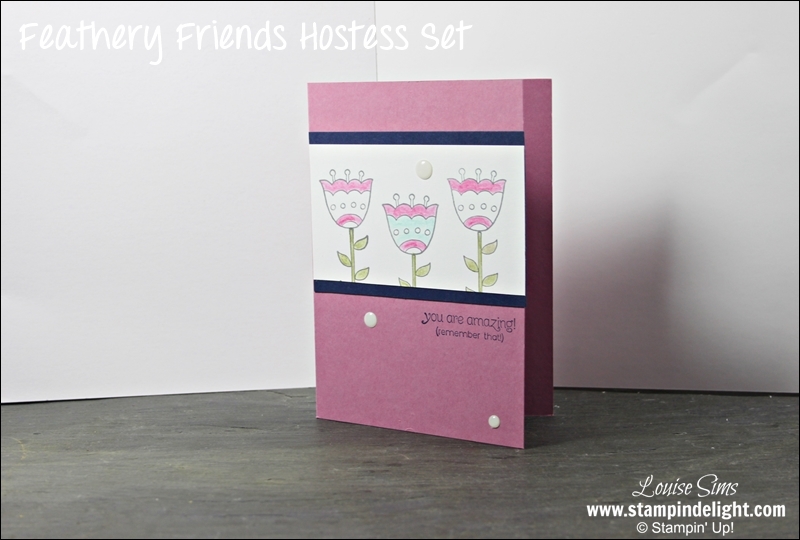 Every catalogue comes with a collection of stamp sets which are only available using stampin' rewards. The 2017-2018 Annual Catalogue is no different and today I am sharing some cute cards made with one of the current Hostess sets.
Feathery Friends Stamp Set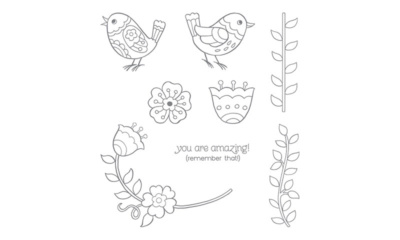 This set features a cute collection of images of birds and flowers which are perfect for colouring in. So this card combines 2 of the images for my trio of flowers and here I show you a top tip for perfect alignment.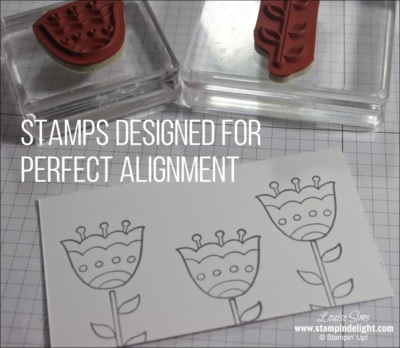 Quick tutorial on how to achieve perfect alignment.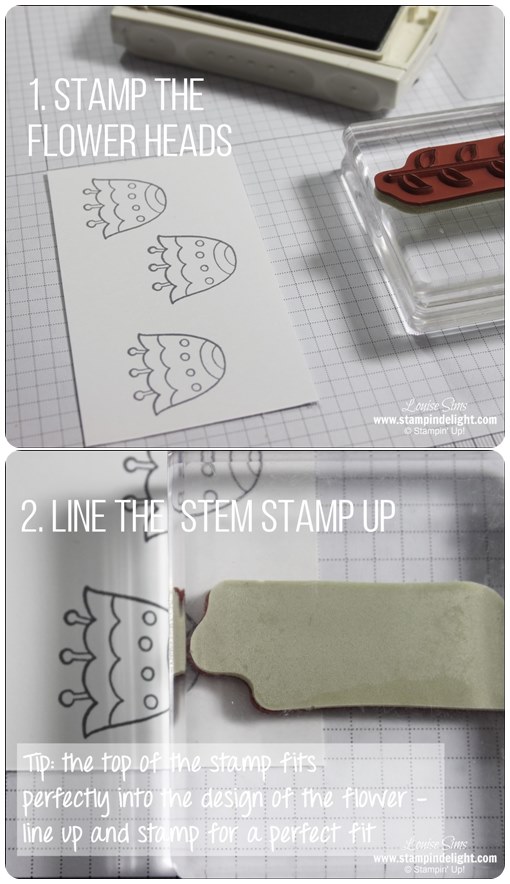 Stampin' Up really do know how to include the little design features to make life simple. Love it!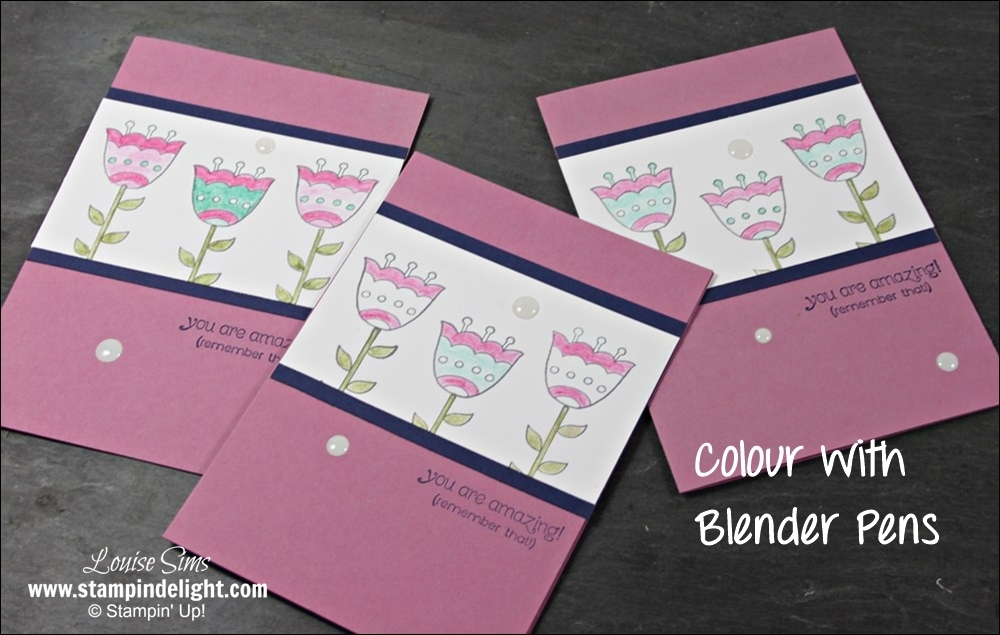 Finally, I finished the card with a bit colouring in using the Blender Pens and the Classic Ink Pad as my palette with a combination of Sweet Sugarplum and Pool Party. You can see the full collection of products used at the end of the post.
How to get a "Hostess Set"
To order a hostess set the minimum order is £150 and I have a few suggestions on how you can get your hands on them:
Treat yourself to an order over £150 – you get 10% value of the order to use on any product you want – including hostess sets.
Share your catalogue with a few friends. Collate the orders together and I can process them together so you earn the hostess rewards. All the benefit of a party without the tidying up!
Contact me to arrange a private party – online or in real life – and have a fun night whilst earning the hostess rewards. Email me to find out more.
Sign up for my next Craft Stash Club and commit to spending 25 a month for 6 months and enjoy hostess rewards for 1 of the 6 months.
Join my team and enjoy minimum 20% discount on your orders and the hostess rewards on orders over 150.
Join my team, share your love of Stampin' Up! with your friends and select Feathery Friends as a Stampin' Reward whilst earning commission.
Don't forget joining Stampin' Up! before 31st July gives you the chance of an extra £65 worth of product – read more here
Hasta luego / see you later
Louise
Stampin' Up! Supplies
Here are the list of products I used today. All products are from Stampin' Up! and can be purchased from my online shop by clicking the pictures below. If you want to order via me, please do drop me an email or call 07738 562724.  For easy online ordering be sure to add the Online Shopper Code in the hostess box.
Thank you for shopping with me and supporting my business.