Soon I'll be back with exciting news of retiring products on sale and a new catalogue to come, but for now I have news of an offer for you to come and try out my Papercraft classes for FREE.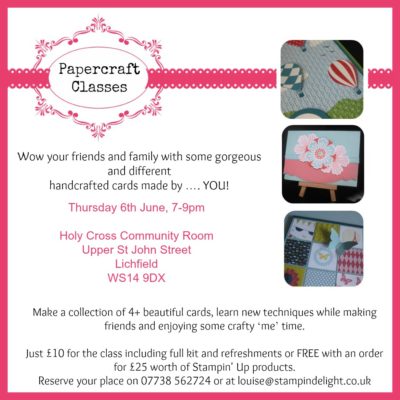 FREE CLASS PASS
This offer is open to anyone that is new to my papercraft classes. Come along and try it out, no crafting experience necessary, just the desire for a fun and creative evening out!
£5 deposit required which will be refunded on attendance. Places to be reserved by Saturday 1st June.
Hasta luego
Louise x